Music / Makers x MOLLY DEBIAK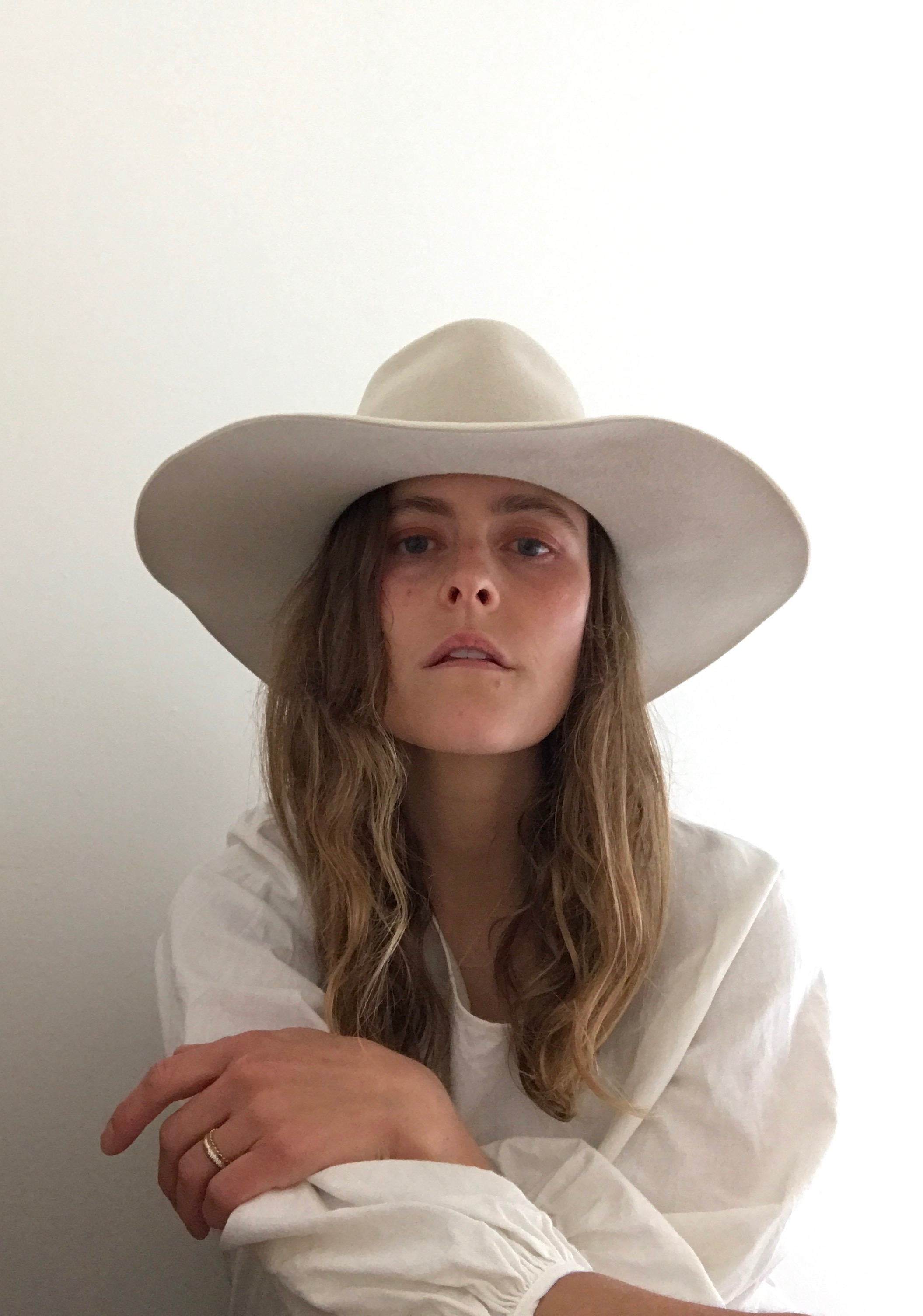 I knew of Molly Debiak long before I met her. Through one of my absolute best girlfriends, Molly's work had been on my radar for some time. Not only did we share an affinity for the absence of color, but her work as a metalsmith seemed to echo everything I'm drawn to in art: minimalism.
When I finally did meet Molly I noticed her humility immediately. Her style is subtle, yet stunning, and her genuine kindness makes her work all the more attractive. Over the years we've shared a booth at Renegade Craft Fair in Seattle, been neighbors at the same fair, and exchanged tips on everything from clothing to healthy eating. I'm honored that she uses H and I have many of her pieces in my very edited collection of jewelry.
When I visited her home in Seattle I found that Molly lives what her work seems to convey. She has a beautiful assortment of handmade items on her dresser in her room, in her closet; and the cupboards in her kitchen boast beautifully imperfect pieces of pottery that I'll admit to trying to copy with each item of pottery I purchase.
Her husband Colin is one of the most sincerely kind humans I've come to know, and they have two gorgeous kids together. Molly is one of the makers I admire most who just also happens to be one of my dearest friends. She put together a playlist of songs she's been digging lately while she works. Funny enough, they're very similar to what I've been enjoying as well.
Tell us about what you do. What is your business or craft?
I'm a jeweler!
What inspired you to begin?
I've always been appreciative and curious of art. I'd tinker with this and that, but metal was a form that stumped me. Unlike paint or wood or paper, which I could figure out, metal seemed permanent and challenging to manipulate...so I made it a goal to learn.
I love that. I'm the same way when I find something that truly challenges me. What was the scariest part about starting your business and how did you move through that fear?
Money. Stable income. But I chose to lean into my creative brain because it felt like a need. I needed to try.
What would you say inspires you most on the daily?
Lately it's plants. Their imperfect beauty.
Soul sister, right here. Plants are a part of my creative life daily, for sure. Would you say that music plays a role in your work?
My work is solo and it can get lonely, so music (and podcasts!) keep me company.
Me too. I love to ask this next question because the answers always get me thinking about my own work: what do you want your business/craft to look like in three years?
I have two young children that I care for, so I am only able to devote myself to my jewelry in the "in-between times" - naps, nights, and weekends. It's hard - both to run a full-time business in the off-hours, and to not enjoy weekends with my family. In three-years time, both of my children will be in school, and I'll have the luxury of 6 hours a day, M-F, to focus. I'm looking forward to that!
Me too! I'm a little ahead of you with a 4 and 6 year old so I can assure you it's heavenly to have set hours to work. They say don't wish it away [their childhoods], I'd contend that a mama with a business should be able to dream of having dedicated work hours! Speaking of other mamas, I know there are probably some reading this who think they can't swing a business with young kids. What's a piece of advice you'd give to someone who wants to create something - maybe even sell what they create, but they're afraid?
Start small. Create a few things that you absolutely love, that you're proud of, and start conversations with your local retailers.
It really is that simple. It can start simple, and it's amazing how seamlessly business can grow. How have you grown since starting your business?
Oh, I've learned so much. I've refined my craft - technique and such… But I've also learned to respect myself and my time. To price my items so that I can pay myself a livable wage. To say no. The list goes on.
I love that you use the word respect. Time really is so valuable. Okay, name one thing you're grateful for.
Colin, my husband. For his encouragement and emotional support when I am feeling overwhelmed, which is often!
Colin is a pretty cool dude. I feel lucky to know you both.
Thank you Molly!
Find more from Molly Debiak on her beautiful website where you can shop everything from pendant necklaces to diamonds, Browse her instagram, and listen to her work playlist. Links below!